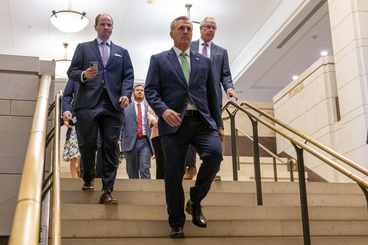 StoryGraph Biggest Story 2022-03-17 -- ukrainian president volodymyr zelensky (17), president joe biden (14), a no-fly zone (13), the biden administration (12), biden said (11)
---

---

---

---

---

---

---

---
Biden calls Putin a 'war criminal'

Biden asserted the Russian president's war guilt seemingly off the cuff, on day whose emotions and drama were driven by a forceful speech to Congress from Volodymyr Zelensky.
---
Analysis | What can the U.S. do to stop Russia?

In his address to Congress on Wednesday, President Volodymyr Zelensky thanked the United States for supporting his country as it defends itself against Russia. But Ukraine needs more help, he said.
---

---

---
US to provide Switchblade drones to Ukraine, sources say

President Joe Biden announced on Wednesday additional US assistance to Ukraine including drones, and two sources familiar with the matter tell CNN that, specifically, the US will be providing Switchblade drones, which are small, portable so-called kamikaze or suicide drones that carry a warhead and detonate on impact.
---

---

---

---

---

---

---

---

---
What Happened on Day 21 of Russia's Invasion of Ukraine

Rescue workers began pulling some survivors from the wreckage of a theater in Mariupol where hundreds, including children, were believed to be sheltering. Ukrainian air defenses claimed to shoot down Russian planes and missiles over Kyiv.
---

---

---

---
This story was constructed with the SHARI Process:
The StoryGraph Toolkit extracted URIs from the biggest story of the day from the StoryGraph service
Hypercane performed the following steps:

It accepted the list of original resource URIs from the output of the StoryGraph Toolkit, and queried the Memento Aggregator to find as many mementos as possible
For resources that were not already mementos, it submitted them to web archives with ArchiveNow
It analyzed all mementos to automatically discover the most frequent sumgrams and named entities present in the overall story
It analyzed all images in these mementos to automatically select the best image for the overall story
It then formatted the data for the story based on all of this input

Raintale took the input from Hypercane and rendered the final product with information supplied by MementoEmbed