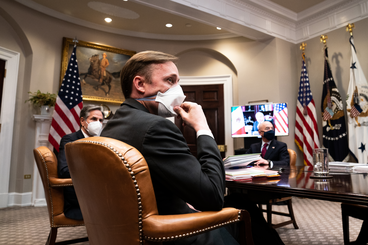 StoryGraph Biggest Story 2022-03-14 -- russian forces (14), war ukraine (13), invasion ukraine (13), brent renaud (12), the polish border (10)
---

---
What history teaches us about how autocrats lose power — and how Putin might hang on.
---

---

---

---

---
American journalist killed by Russian forces

Ukrainian officials said a Russian airstrike hit a military base about 20 miles from the Polish border. The attack killed at least 35 people and injured more than 130. Ukrainian President Volodymyr Zelenskyy visited wounded soldiers at a hospital in an undisclosed location. And the U.S. State Department confirmed that an American journalist was killed by Russian forces in Ukraine. 
---

---

---

---

---

---

---

---

---

---

---

---

---

---

---

---

---

---

---
This story was constructed with the SHARI Process:
The StoryGraph Toolkit extracted URIs from the biggest story of the day from the StoryGraph service
Hypercane performed the following steps:

It accepted the list of original resource URIs from the output of the StoryGraph Toolkit, and queried the Memento Aggregator to find as many mementos as possible
For resources that were not already mementos, it submitted them to web archives with ArchiveNow
It analyzed all mementos to automatically discover the most frequent sumgrams and named entities present in the overall story
It analyzed all images in these mementos to automatically select the best image for the overall story
It then formatted the data for the story based on all of this input

Raintale took the input from Hypercane and rendered the final product with information supplied by MementoEmbed