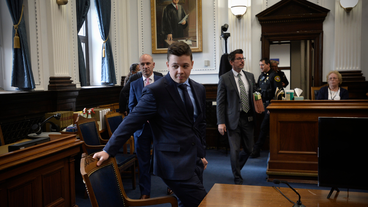 StoryGraph Biggest Story 2021-11-20 -- gaige grosskreutz (11), justice system (9), jacob blake (9), fatally shot two men (9), wisconsin law (8)
---
Kyle Rittenhouse Acquitted on All Counts

In a case that fueled debate over gun rights and vigilantism, the jury appeared to accept Mr. Rittenhouse's explanation that he had acted reasonably to defend himself during demonstrations.
---

---

---

---
Trump congratulates Rittenhouse on acquittal

Former President Trump congratulated Kyle Rittenhouse after a jury found him not guilty of all charges at the conclusion of his homicide trial in Kenosha, Wis., Friday afternoon. 
---

---

---

---

---

---

---

---

---

---
Opinion: After Rittenhouse verdict, it's time to question the law

If Rittenhouse had exercised better judgment and decided not to go to Kenosha that night, Rosenbaum and Huber would almost certainly still be alive. But in Wisconsin, that initial decision, as poor a decision as it was, does not constitute a crime, and the jury found his later actions justified.
---

---

---
This story was constructed with the SHARI Process:
The StoryGraph Toolkit extracted URIs from the biggest story of the day from the StoryGraph service
Hypercane performed the following steps:

It accepted the list of original resource URIs from the output of the StoryGraph Toolkit, and queried the Memento Aggregator to find as many mementos as possible
For resources that were not already mementos, it submitted them to web archives with ArchiveNow
It analyzed all mementos to automatically discover the most frequent sumgrams and named entities present in the overall story
It analyzed all images in these mementos to automatically select the best image for the overall story
It then formatted the data for the story based on all of this input

Raintale took the input from Hypercane and rendered the final product with information supplied by MementoEmbed