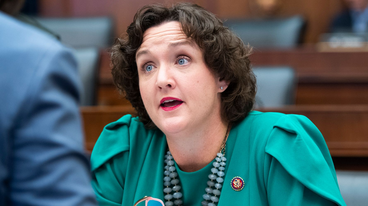 StoryGraph Biggest Story 2020-12-09 -- but cite 'progress' in covid relief (6), and mcconnell back 0 stimulus checks (6), treasury secretary steven mnuchin (5), state and local governments (5), senate majority leader mitch (5)
---

---
McCarthy says he and McConnell back $600 stimulus checks

House Minority Leader Kevin McCarthy (R-Calif.) and Senate Majority Leader Mitch McConnell (R-Ky.) reportedly told the White House on Tuesday that they would support including $600 stimulus checks in a coronavirus relief package.
---

---

---

---
Trump Jr. cuts ad for Loeffler, Perdue in Georgia

Donald Trump Jr. is featured in a new ad urging Georgians to get out and vote for Sens. David Perdue (R-Ga.) and Kelly Loeffler (R-Ga.) in the Jan. 5 runoff election that will determine the balance of power in the Senate.
---

---

---

---

---
This story was constructed with the SHARI Process:
The StoryGraph Toolkit extracted URIs from the biggest story of the day from the StoryGraph service
Hypercane performed the following steps:

It accepted the list of original resource URIs from the output of the StoryGraph Toolkit, and queried the Memento Aggregator to find as many mementos as possible
For resources that were not already mementos, it submitted them to web archives with ArchiveNow
It analyzed all mementos to automatically discover the most frequent sumgrams and named entities present in the overall story
It analyzed all images in these mementos to automatically select the best image for the overall story
It then formatted the data for the story based on all of this input

Raintale took the input from Hypercane and rendered the final product with information supplied by MementoEmbed