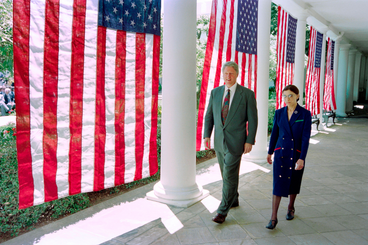 StoryGraph Biggest Story 2020-09-19 -- supreme court justice ruth bader ginsburg (51), senate majority leader mitch mcconnell (32), a new president is (22), ruth bader ginsburg died (19), merrick garland (19)
---

---

---
Ruth Bader-Ginsburg Dead at 87

Advertisements Ruth Bader-Ginsburg has been a Supreme Court Justice for the last 27 years. She was initially placed on the bench by Bill Clinton in 1993. This death will likely allow Donald Trump to place one more Conservative Justice on the Supreme Court. Just weeks ago, Trump created a list of people that he may … Continue reading "Ruth Bader-Ginsburg Dead at 87"
---

---

---

---

---

---

---

---

---
Ginsburg changed how U.S. law understands equality: NYT's Linda Greenhouse

Linda Greenhouse, Supreme Court reporter and analyst for the New York Times, talks with Rachel Maddow about how Ruth Bader Ginsburg changed the way U.S. law considers sex discrimination and the nature of equality that is now taken for granted, and how civil rights will likely backslide if Mitch McConnell gives Donald Trump another justice.
---
Celebrated for her collegiality as well as her scathing dissents, Supreme Court Justice Ruth Bader Ginsburg was a fierce advocate whose tireless efforts changed the nation's views on gender and equality.
---
Ruth Bader Ginsburg pioneered the field of women's right law: Ifill

Sherrilyn Ifill, president and director-counsel for the NAACP Legal Fund, talks with Rachel Maddow about the pioneering legal work Ruth Bader Ginsburg did before she became a Supreme Court Justice, and what it meant to have a justice with a civil rights background on the court.
---
Collins says next president should nominate Ginsburg's replacement

Senate Majority Leader Mitch McConnell (R-Ky.) said Friday that a nominee from President Trump would get a vote in his chamber, while leading Democrats, including the party's presidential nominee, Joe Biden, said a vote should not take place until the next president takes office.
---

---

---

---

---

---

---

---

---

---
Senate Republicans face tough decision on replacing Ginsburg

Senate Majority Leader Mitch McConnell (R-Ky.) said the Senate would vote to confirm a Trump nominee to succeed Justice Ruth Bader Ginsburg in a statement released an hour after her death, but it's unclear whether he can convince a majority of his
---

---
Read: Supreme Court statement on Ginsburg

Justice Ruth Bader Ginsburg died Friday. She was 87 years old.The Supreme Court said in a statement that she died "surrounded by her family at her home in Washington, D.C., due to complications of metastatic pancreas cancer."
---

---

---

---

---

---

---

---

---

---

---

---

---

---

---

---

---

---

---

---

---

---

---

---

---
This story was constructed with the SHARI Process:
The StoryGraph Toolkit extracted URIs from the biggest story of the day from the StoryGraph service
Hypercane performed the following steps:

It accepted the list of original resource URIs from the output of the StoryGraph Toolkit, and queried the Memento Aggregator to find as many mementos as possible
For resources that were not already mementos, it submitted them to web archives with ArchiveNow
It analyzed all mementos to automatically discover the most frequent sumgrams and named entities present in the overall story
It analyzed all images in these mementos to automatically select the best image for the overall story
It then formatted the data for the story based on all of this input

Raintale took the input from Hypercane and rendered the final product with information supplied by MementoEmbed