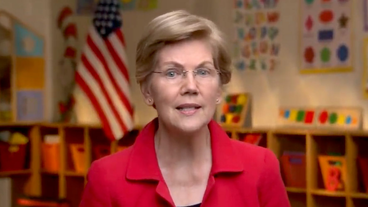 StoryGraph Biggest Story 2020-08-20 -- joe biden (38), democratic national convention (33), kamala harris (32), democratic presidential nominee (27), vice presidential nomination (25)
---

---

---
Biden Comes to Goodyear's Defense As Trump Urges His Supporters to Boycott

Advertisements Democratic presidential nominee Joe Biden defended Goodyear Tire and Rubber Co. as President Donald Trump urged his supporters to boycott the manufacturer after it announced a ban on "Make America Great Again" (or MAGA) hats as part of a "zero tolerance" policy in the workplace. "Goodyear employs thousands of American workers, including in Ohio where it … Continue reading "Biden Comes to Goodyear's Defense As Trump Urges His Supporters to Boycott"
---

---

---

---

---

---

---

---
Lawrence: Obama warns Trump will cheat to win

Lawrence O'Donnell reacts to former President Barack Obama's DNC speech where he used "apocalyptic language" to describe the future of democracy if President Donald Trump is re-elected in November.
---

---

---

---
Barack Obama's DNC speech: Full video - CNN Video

During his speech at the 2020 Democratic National Convention, former President Barack Obama gave a full-throated endorsement for Joe Biden and made the case that Biden was a better choice than President Donald Trump in the 2020 presidential election.
---

---

---

---

---

---

---
Democratic stars unleash fury of assaults on Trump

President Trump came under sustained attack from the biggest names in Democratic politics on Wednesday night, as Joe Biden's highest-profile supporters sought to light a fire under Democrats with stark reminders about what's at stake in 2020.
---
Harris: There is no vaccine for racism

Sen. Kamala Harris (D-Calif.) highlighted the disproportionate impact the coronavirus is having on communities of color, as well as further issues of racial injustice the Democratic vice presidential candidate said can't be cured with a vaccine.
---

---

---

---

---

---

---

---

---

---

---

---

---

---

---

---

---
President Trump Destroys Disgusting Liar Obama with One Tweet...

President Barack Obama broke precedent and slammed his successor President Donald Trump on Wednesday night during his DNC speech at the Museum of American Revolution. Obama, who led the greatest political scandal in US history and spied on the Trump campaign and Trump Transition Team, gave one of the most divisive speeches in US history.…
---

---

---

---

---

---

---

---

---
Republicans welcome 'phony Kamala' Harris to race against Trump

Republicans were cautiously optimistic after hearing Kamala Harris delivering her speech accepting the Democratic vice presidential nomination on Wednesday night, capping an evening of speakers who argued that President Trump has let the country down during the coronavirus.
---

---
***Live Updates*** Democratic National Convention Night Three

Sen. Kamala Harris (D-CA) will accept her party's vice presidential nomination on Wednesday evening, night three of the four-evening virtual Democratic National Convention. Other featured speakers tonight will include former President Barack Obama, House Speaker Nancy Pelosi (D-CA), Hillary Clinton, and Sen. Elizabeth Warren (D-MA). Stay tuned to Breitbart News for live updates. All times Eastern. | 2020 Election
---
This story was constructed with the SHARI Process:
The StoryGraph Toolkit extracted URIs from the biggest story of the day from the StoryGraph service
Hypercane performed the following steps:

It accepted the list of original resource URIs from the output of the StoryGraph Toolkit, and queried the Memento Aggregator to find as many mementos as possible
For resources that were not already mementos, it submitted them to web archives with ArchiveNow
It analyzed all mementos to automatically discover the most frequent sumgrams and named entities present in the overall story
It analyzed all images in these mementos to automatically select the best image for the overall story
It then formatted the data for the story based on all of this input

Raintale took the input from Hypercane and rendered the final product with information supplied by MementoEmbed