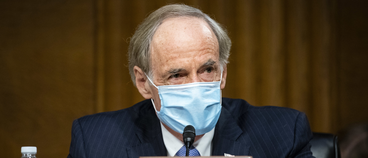 StoryGraph Biggest Story 2020-08-19 -- joe biden (35), former vice president (28), the democratic national convention (27), bernie sanders (24), jill biden (23)
---

---

---

---

---

---

---

---

---

---

---

---

---

---

---

---

---
Six takeaways from the DNC's second night

It's difficult to imagine political parties returning to the packed, always-behind-schedule conventions of the past after Democrats' nomination of Joe Biden on Tuesday night.
---

---
Opinion: Discovering the source of Biden's empathy on night two

Errol Louis writes that on the second night of the Democratic National Convention, Democrats told Joe Biden's story through speeches and videos, and in doing so, revealed the source of his great empathy -- crucial at a moment where Americans are reeling from 1,000 Covid-19 deaths a day
---

---

---

---

---

---

---
Obama congratulates Biden on formal nomination

Former President Obama congratulated Joe Biden on being formally nominated as the Democratic Party's 2020 presidential nominee."Congrats, Joe. I'm proud of you," Obama tweeted Tuesday night.
---
Jill Biden gives personal portrait of husband Joe

Democratic presidential nominee Joe Biden's wife, Jill Biden, painted a personal portrait of her husband and family on Tuesday night, striking a deeply unifying tone in her virtual address to the Democratic National Convention. 
---

---

---

---

---

---

---

---

---

---

---

---

---

---

---

---

---

---
***Live Updates*** Democratic National Convention Night Two

The second night of the four-night virtual Democratic National Convention will feature Jill Biden, former Presidents Bill Clinton and Jimmy Carter, and Rep. Alexandria Ocasio-Cortez (D-NY).  Tuesday evening's theme is "leadership matters." Stay tuned to Breitbart News for live updates.  All times Eastern.  | 2020 Election
---
This story was constructed with the SHARI Process:
The StoryGraph Toolkit extracted URIs from the biggest story of the day from the StoryGraph service
Hypercane performed the following steps:

It accepted the list of original resource URIs from the output of the StoryGraph Toolkit, and queried the Memento Aggregator to find as many mementos as possible
For resources that were not already mementos, it submitted them to web archives with ArchiveNow
It analyzed all mementos to automatically discover the most frequent sumgrams and named entities present in the overall story
It analyzed all images in these mementos to automatically select the best image for the overall story
It then formatted the data for the story based on all of this input

Raintale took the input from Hypercane and rendered the final product with information supplied by MementoEmbed