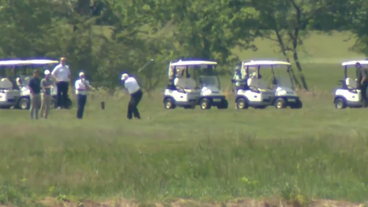 StoryGraph Biggest Story 2020-05-24 -- the new york times (5), death toll (5), covid 19 (5), the coronavirus pandemic (4), be front line health care workers walking into hospital rooms (4)
---

---

---
Former Vice President Joe Biden won Hawaii's Democratic presidential primary on Saturday in the latest victory on his march toward the party's 2020 nomination. 
---

---

---
U.S. death toll from coronavirus nears 100,000

During a Special Sunday edition of Morning Joe, the panel looks at the front page of the New York Times, which pays tribute to just a small fraction of the Americans we've lost to the coronavirus pandemic.
---

---
Everything you need to know about coronavirus, including the latest news, how it is impacting our lives, and how to prepare and protect yourself.
---

---

---
This story was constructed with the SHARI Process:
The StoryGraph Toolkit extracted URIs from the biggest story of the day from the StoryGraph service
Hypercane performed the following steps:

It accepted the list of original resource URIs from the output of the StoryGraph Toolkit, and queried the Memento Aggregator to find as many mementos as possible
For resources that were not already mementos, it submitted them to web archives with ArchiveNow
It analyzed all mementos to automatically discover the most frequent sumgrams and named entities present in the overall story
It analyzed all images in these mementos to automatically select the best image for the overall story
It then formatted the data for the story based on all of this input

Raintale took the input from Hypercane and rendered the final product with information supplied by MementoEmbed