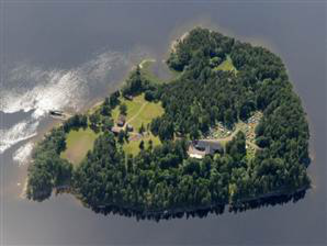 Archive-It Collection 2772: Norway Shooting July 23, 2011
---

---

---

---

---

---

---
Norway Shooter's Maximum Penalty: 21 Years

The fact that Norway's maximum penalty for any crime is 21 years in prison is facing rising criticism in the wake of the twin attacks that killed 76 people, with many deeming the penalty too lax. E...
---

---

---

---

---

---
Norway accused 'linked to UK group' - mirror.co.uk

Detectives investigating Norway's bomb attack and mass shooting are thought to be probing the suspect's possible links to the British far right. Police have been examining the background of Anders...
---

---

---

---
Norway shooting victim played dead to survive

Ingvild Stensrud, who was shot but survived the Norway attacks that killed 93 people by hiding under a dead body, said Monday that many people were attracted by the shooter's police uniform and so walked to him and got shot.
---

---

---

---

---

---

---

---

---
Striking PHOTOS: Norway Explosion and Shooting Kill at least 91

Norwegian police confirmed Saturday morning that they had arrested Anders Behring Breivik, 32, a suspect identified as right wing Christian fundamentalist who is responsible for both the bombing and the youth camp shooting rampage in Oslo, Norway Friday.
---

---

---
Timeline: Mass shooting incidents in last 20 years

Mon Jul 25, 2011 12:43pm EDT (Reuters) - Anders Behring Breivik told a Norwegian judge his bombing and shooting rampage that killed scores aimed to save Europe from a Muslim takeover, and said that...
---

---
At least 87 dead in Norway shooting, bomb attack

OSLO (Reuters) - A gunman dressed in police uniform opened fire at a youth camp of Norway's ruling political party on Friday, killing at least 80 people, hours after a bomb killed seven in the gove...
---

---

---
Norway horror: 84 die in camp shooting, 7 in blast

Photo Gallery OSLO, Norway (AP): A Norwegian who dressed as a police officer to gun down summer campers killed at least 84 people at an island retreat, horrified police said early Saturday. It took...
---

---

---
---
This story was constructed automatically by using an updated version of AlNoamany's Algorithm. For more information about how this algorithm was developed, how it works, and its evaluation, please consult:
Y. AlNoamany, M. C. Weigle, and M. L. Nelson, "Generating Stories From Archived Collections," in Proceedings of the 2017 ACM on Web Science Conference, pp. 309–318, ACM Press, 2017. https://doi.org/10.1145/3091478.3091508.
Y. AlNoamany, M. C. Weigle, and M. L. Nelson, " Stories From the Past Web," Tech. Rep. 1705.06218, May, 2017. https://arxiv.org/abs/1705.06218.
We employed the DSA toolkit to tell this story with the following steps.
Hypercane selected the resources and generated the metadata for the story:

It first executed AlNoamany's Algorithm:

Discovered the Memento TimeMaps for the collection
Analyzed these TimeMaps and reported the memento URI-Ms that were on-topic
Filtered the content of those URI-Ms to find non-duplicates
Filtered the content of those URI-Ms to find English language documents
Sliced the collection by memento-datetime
Clustered the mementos in each slice by Simhash distance
Ranked the mementos in each cluster by a ranking equation
Filtered each cluster for the highest ranking mementos
Ordered each memento by publication date

It used Archive-It Utilities to extract all metadata from the collection, such as who created the collection and the collection's name
It analyzed all mementos to automatically discover the most frequent sumgrams and named entities present in the overall story
It analyzed all images in these mementos to automatically select the best image for the overall story
It then formatted the data for the story based on all of this input

Raintale took the input from Hypercane and rendered the final product with information supplied by MementoEmbed