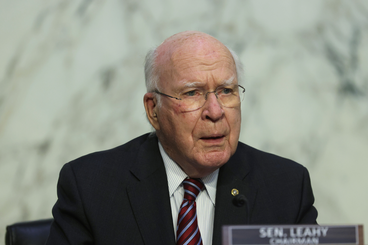 StoryGraph Biggest Story 2022-02-26 -- invasion ukraine (24), the biden administration (17), russian forces (16), president joe biden (16), ukrainian president volodymyr zelensky (14)
---

---

---

---

---
President Biden's Supreme Court nominee is a conventionally qualified judge with a strong background in criminal justice reform.
---

---

---

---

---

---

---

---

---

---

---

---

---
Live updates: Russia invades Ukraine and Vladimir Putin news

Russian President Vladimir Putin announced a military operation in Ukraine early Thursday. A battle is underway for control of Ukraine's capital, Kyiv. The US has warned Russia is seeking to encircle the city, and a Ukrainian official said it has been hit by missiles. Follow here for live news updates from the ground in Ukraine.
---

---

---

---

---

---

---

---
US employs unusual intel strategy to counter Putin

The White House has aggressively worked to rebut false narratives emanating from Russia about the crisis in Ukraine by proactively releasing intelligence information, a highly unusual strategy that experts and former off
---

---

---

---

---

---

---

---

---

---

---

---

---

---

---

---

---
Gen. McCaffrey: Trump, Pompeo's support of 'murderous thug' Putin endangers America

Former President Donald Trump and former U.S. Secretary of State Mike Pompeo praised Russian President Vladimir Putin's strategy in Ukraine. Pompeo, in a February 18, 2022 interview, said Putin is "very shrewd, very capable. I have enormous respect for him" and referred to the Russian president as a "elegantly sophisticated counterpart." Trump referred to Putin's strategy in Ukraine as "genius," and wished Putin's "peacekeeper" forces could be used on the United States' Southern border. 
---
Ukrainian Fighters Battle to Hold Kyiv

The Ukrainian capital is transformed into a battle zone, and President Volodymyr Zelensky warns against false reports of his demise. NATO leaders said more troops would be deployed.
---

---

---

---

---
This story was constructed with the SHARI Process:
The StoryGraph Toolkit extracted URIs from the biggest story of the day from the StoryGraph service
Hypercane performed the following steps:

It accepted the list of original resource URIs from the output of the StoryGraph Toolkit, and queried the Memento Aggregator to find as many mementos as possible
For resources that were not already mementos, it submitted them to web archives with ArchiveNow
It analyzed all mementos to automatically discover the most frequent sumgrams and named entities present in the overall story
It analyzed all images in these mementos to automatically select the best image for the overall story
It then formatted the data for the story based on all of this input

Raintale took the input from Hypercane and rendered the final product with information supplied by MementoEmbed