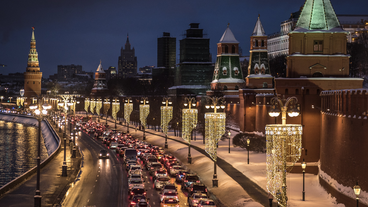 StoryGraph Biggest Story 2022-02-23 -- in eastern ukraine (18), president joe biden (17), invasion ukraine (16), russia ukraine (14), nord stream 2 (14)
---

---

---

---

---

---
Russia's invasion threat looms, and there have been no diplomatic breakthroughs yet.
---

---

---

---

---

---

---

---

---

---

---
February 22, 2022 Ukraine-Russia crisis news

Tensions between Moscow and Kyiv are at their highest in years, with Russian President Vladimir Putin signing decrees recognizing two separatist pro-Moscow regions in Ukraine as independent, a provocative move as fears of an invasion mount. Follow here for the latest news updates.
---

---

---
Trump praises Putin's strategy in Ukraine | CNN

CNN's John Berman talks to Gloria Borger and Maggie Haberman about recent reaction from prominent members of the Republican party to Russian President Vladimir Putin's aggressive moves in Ukraine, and President Biden's response to it.
---

---

---

---

---

---

---

---

---

---

---

---

---

---

---

---

---

---

---

---

---

---

---
This story was constructed with the SHARI Process:
The StoryGraph Toolkit extracted URIs from the biggest story of the day from the StoryGraph service
Hypercane performed the following steps:

It accepted the list of original resource URIs from the output of the StoryGraph Toolkit, and queried the Memento Aggregator to find as many mementos as possible
For resources that were not already mementos, it submitted them to web archives with ArchiveNow
It analyzed all mementos to automatically discover the most frequent sumgrams and named entities present in the overall story
It analyzed all images in these mementos to automatically select the best image for the overall story
It then formatted the data for the story based on all of this input

Raintale took the input from Hypercane and rendered the final product with information supplied by MementoEmbed