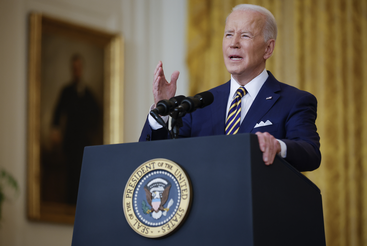 StoryGraph Biggest Story 2022-02-20 -- president volodymyr zelensky (12), president joe biden (12), in eastern ukraine (11), vice president kamala harris (10), a russian invasion (10)
---

---

---

---

---

---

---

---

---

---
Opinion: The dangers of electing a comedian as president

Michael Bociurkiw writes when Volodymyr Zelensky gave up his comedy career to jump into the world of Ukrainian politics, he could not have known within two years he'd become a president staring down thousands of Russian troops along his country's border. Now Ukrainians are wondering whether the showman is up to the job of wartime president.
---

---

---

---

---

---

---

---

---

---
Why Donbas is at the heart of the Ukraine crisis

Even as Russian forces mass on Ukraine's border, the spotlight this week has swung back to the rumbling low-intensity war in eastern Ukraine and its possible role in setting the stage for a broader conflict.
---

---

---
This story was constructed with the SHARI Process:
The StoryGraph Toolkit extracted URIs from the biggest story of the day from the StoryGraph service
Hypercane performed the following steps:

It accepted the list of original resource URIs from the output of the StoryGraph Toolkit, and queried the Memento Aggregator to find as many mementos as possible
For resources that were not already mementos, it submitted them to web archives with ArchiveNow
It analyzed all mementos to automatically discover the most frequent sumgrams and named entities present in the overall story
It analyzed all images in these mementos to automatically select the best image for the overall story
It then formatted the data for the story based on all of this input

Raintale took the input from Hypercane and rendered the final product with information supplied by MementoEmbed