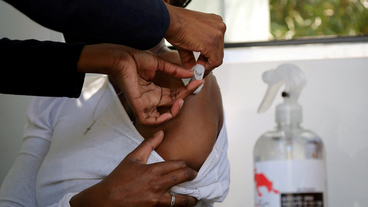 StoryGraph Biggest Story 2021-12-30 -- covid 19 cases (8), the omicron variant (7), health care workers (6), five days (6), dr anthony (5)
---

---

---

---

---
6 Georgia health systems seeing 100 to 200% increase in Covid-19 hospitalizations

In the past eight days, six major health systems in the state of Georgia and metro Atlanta have experienced 100% to 200% increases in Covid-19 hospitalizations — with most of them coming from unvaccinated patients, according to a joint statement released by Children's Healthcare of Atlanta, Emory Healthcare, Grady Health System, Northeast Georgia Health System, Piedmont and Wellstar Health System.
---
Omicron surge is 'unlike anything we've ever seen,' expert says

An unprecedented spike in Covid-19 cases fueled by the fast-moving Omicron variant is crushing hospitals across the United States, with doctors describing packed emergency rooms as health experts implore New Year's Eve revelers to keep parties small and outdoors to help avert an even worse surge.
---

---
Fauci Defends New CDC Isolation Guidance

Dr. Anthony Fauci, the nation's leading expert on infectious diseases, explained why the Centers for Disease Control and Prevention shortened its recommended isolation time to five days for people infected with COVID-19 who are asymptomatic.  "The reason is that now that we have such an overwhelming volume of cases coming in, many of which are … Continue reading "Fauci Defends New CDC Isolation Guidance"
---
This story was constructed with the SHARI Process:
The StoryGraph Toolkit extracted URIs from the biggest story of the day from the StoryGraph service
Hypercane performed the following steps:

It accepted the list of original resource URIs from the output of the StoryGraph Toolkit, and queried the Memento Aggregator to find as many mementos as possible
For resources that were not already mementos, it submitted them to web archives with ArchiveNow
It analyzed all mementos to automatically discover the most frequent sumgrams and named entities present in the overall story
It analyzed all images in these mementos to automatically select the best image for the overall story
It then formatted the data for the story based on all of this input

Raintale took the input from Hypercane and rendered the final product with information supplied by MementoEmbed