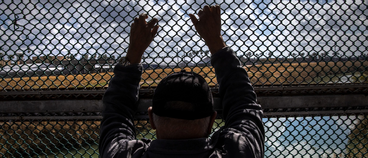 StoryGraph Biggest Story 2021-03-14 -- security secretary alejandro mayorkas announced plans (6), unaccompanied migrant children (5), the southern border (5), homeland security secretary alejandro mayorkas (5), directed the federal emergency management agency fema to (5)
---

---

---
Austin mayor says businesses prefer having mask mandate

Austin Mayor Steve Adler, who's in the middle of a legal fight over his city's mask mandate, claimed businesses preferred when there was a statewide order mandating the use of facial coverings to prevent the transmission of COVID-19.
---

---

---
DHS directing FEMA to Southern Border amid influx of unaccompanied migrant children

Homeland Security Secretary Alejandro Mayorkas is directing FEMA to assist with the increase of unaccompanied migrant children at the border for the next 90 days. NBC News correspondent and author of "Separated" Jacob Soboroff joins MSNBC's host of "American Voices" Alicia Menendez to discuss the move by DHS. And in Soboroff's visit to Mexico, he reports that despite Republican leaders accusing the Biden Administration of opening borders, it's still a difficult process for adult asylum seekers to get into the country.
---

---
This story was constructed with the SHARI Process:
The StoryGraph Toolkit extracted URIs from the biggest story of the day from the StoryGraph service
Hypercane performed the following steps:

It accepted the list of original resource URIs from the output of the StoryGraph Toolkit, and queried the Memento Aggregator to find as many mementos as possible
For resources that were not already mementos, it submitted them to web archives with ArchiveNow
It analyzed all mementos to automatically discover the most frequent sumgrams and named entities present in the overall story
It analyzed all images in these mementos to automatically select the best image for the overall story
It then formatted the data for the story based on all of this input

Raintale took the input from Hypercane and rendered the final product with information supplied by MementoEmbed