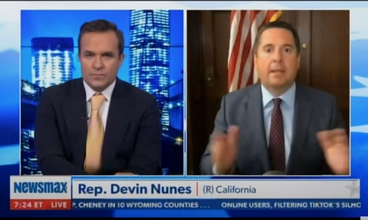 StoryGraph Biggest Story 2021-02-02 -- rep marjorie (9), marjorie taylor greene (9), the republican party (8), senate minority leader mitch mcconnell (7), loony lies and conspiracy theories are (7)
---

---
House Republicans weigh stripping Greene from committee assignments

The fate of Rep. Marjorie Taylor Greene's future is now in the hands of a group of House Republicans who are deliberating whether to punish the Georgia congresswoman for extreme comments she made before winning her seat, as a growing number of Senate Republicans say she shouldn't be welcome in the party.
---

---

---

---

---
Opinion: What's gotten into Mitch McConnell?

Why has the Senate minority leader made a series of recent moves that break with many of his fellow Republicans? Freedom from the shackles of the Trump presidency, and his astute political calculation that he has a now-or-never opportunity to lead the GOP away from the toxicity of Trump and QAnon crazies like Marjorie Taylor Greene, writes Richard Bond.
---

---

---
This story was constructed with the SHARI Process:
The StoryGraph Toolkit extracted URIs from the biggest story of the day from the StoryGraph service
Hypercane performed the following steps:

It accepted the list of original resource URIs from the output of the StoryGraph Toolkit, and queried the Memento Aggregator to find as many mementos as possible
For resources that were not already mementos, it submitted them to web archives with ArchiveNow
It analyzed all mementos to automatically discover the most frequent sumgrams and named entities present in the overall story
It analyzed all images in these mementos to automatically select the best image for the overall story
It then formatted the data for the story based on all of this input

Raintale took the input from Hypercane and rendered the final product with information supplied by MementoEmbed