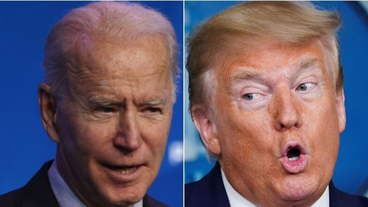 StoryGraph Biggest Story 2021-01-18 -- president-elect joe biden (12), 25,000 national guard troops (11), president elect joe biden (9), inauguration day (7), the secret service (6)
---

---

---

---

---
FBI vetting National Guard troops in DC amid fears of insider attack

WASHINGTON — U.S. defense officials say they are worried about an insider attack or other threat from service members involved in securing President-elect Joe Biden's inauguration, prompting the FBI to vet all of the 25,000 National Guard troops coming into Washington for the event.
---

---

---

---

---
Who's attending Biden's inauguration?

The guest list for the presidential inauguration scheduled to take place in Washington, D.C. this Wednesday will be scaled back amid both the coronavirus pandemic, as well as beefed-up security measures put in place two weeks after rioters stormed the U.S. Capitol.
---
The new European data protection law requires us to inform you of the following before you use our website: We use cookies and other technologies to customize your experience, perform analytics and...
---

---

---

---
This story was constructed with the SHARI Process:
The StoryGraph Toolkit extracted URIs from the biggest story of the day from the StoryGraph service
Hypercane performed the following steps:

It accepted the list of original resource URIs from the output of the StoryGraph Toolkit, and queried the Memento Aggregator to find as many mementos as possible
For resources that were not already mementos, it submitted them to web archives with ArchiveNow
It analyzed all mementos to automatically discover the most frequent sumgrams and named entities present in the overall story
It analyzed all images in these mementos to automatically select the best image for the overall story
It then formatted the data for the story based on all of this input

Raintale took the input from Hypercane and rendered the final product with information supplied by MementoEmbed