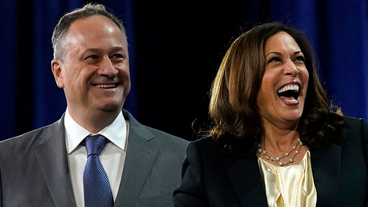 StoryGraph Biggest Story 2020-12-04 -- joe biden (13), biden told cnn's jake tapper (10), biden says gop senators have called (9), vice president elect kamala harris (7), him biden trump attending inauguration is 'of consequence' to (7)
---

---

---

---
Biden urges America to mask up for 100 days as coronavirus surges

In his first joint interview with Kamala Harris as President-elect, Joe Biden said he will make a plea to every American to mask up for the first hundred days of his administration to combat coronavirus and he promised to urge Congress to send more aid to struggling Americans and cash-strapped states.
---

---
Biden says China must play by 'international norms'

President-elect Joe Biden said on Thursday that China must play by "international norms" when speaking about possible retaliatory action against the country for mishandling the coronavirus pandemic when it first broke out.
---

---

---

---
Biden says Fauci is staying on as Trump ignores Covid crisis

Pres.-elect Joe Biden says Dr. Anthony Fauci will stay on in his role advising on Covid-19 after inauguration and will also be a top medical adviser to the Biden administration. Meanwhile, Trump is ignoring the soaring Covid-19 crisis still focusing on his election loss to Biden.
---

---

---

---

---

---

---

---

---

---
This story was constructed with the SHARI Process:
The StoryGraph Toolkit extracted URIs from the biggest story of the day from the StoryGraph service
Hypercane performed the following steps:

It accepted the list of original resource URIs from the output of the StoryGraph Toolkit, and queried the Memento Aggregator to find as many mementos as possible
For resources that were not already mementos, it submitted them to web archives with ArchiveNow
It analyzed all mementos to automatically discover the most frequent sumgrams and named entities present in the overall story
It analyzed all images in these mementos to automatically select the best image for the overall story
It then formatted the data for the story based on all of this input

Raintale took the input from Hypercane and rendered the final product with information supplied by MementoEmbed