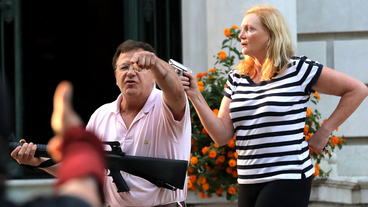 StoryGraph Biggest Story 2020-08-25 -- the republican national convention (29), joe biden (28), the first night of (21), tim scott (20), nikki haley (20)
---

---

---

---

---

---

---

---

---

---

---
RNC 2020 anger loses rationale after Trump 2016 victory

An MSNBC panel discusses the confused nature of the anger expressed at the Republican National Convention when the people who have been in charge for the past three and a half years are Republicans in the Trump administration.
---

---

---

---

---

---
Opinion: Trump will be thrilled with RNC's first night

Scott Jennings writes that for conservatives, the Republican National Conveniton's first night was a homerun. The speeches were emotional, compelling, and landed with the Republican base. Off to a good start, the party rose to the occasion.
---

---

---

---

---

---

---

---

---

---

---
Tim Scott caps GOP convention night of minority voter outreach

Sen. Tim Scott said President Trump had made historic progress for black Americans "to clean up Joe Biden's mess," calling on voters to examine the Democratic nominee's decades in office in an election the South Carolinian said would be about "the promise of America."
---

---

---

---

---

---

---

---

---

---

---

---
***Live Updates**** Republican National Convention Night One

The Republican National Convention kicks off on Monday. Featured Speakers will include: Timothy Dolan, Archbishop of New York; House Minority Whip Steve Scalise (R-LA); Sen. Tim Scott (R-SC); Reps. Matt Gaetz (R-FL) and Jim Jordan (R-OH); RNC Chairwoman Ronna McDaniel; Mark and Patricia McCloskey; Andrew Pollack; Donald Trump Jr. Tonight's theme is "Land of Promise." Stay tuned to Breitbart News for live updates. All times Eastern. | 2020 Election
---
This story was constructed with the SHARI Process:
The StoryGraph Toolkit extracted URIs from the biggest story of the day from the StoryGraph service
Hypercane performed the following steps:

It accepted the list of original resource URIs from the output of the StoryGraph Toolkit, and queried the Memento Aggregator to find as many mementos as possible
For resources that were not already mementos, it submitted them to web archives with ArchiveNow
It analyzed all mementos to automatically discover the most frequent sumgrams and named entities present in the overall story
It analyzed all images in these mementos to automatically select the best image for the overall story
It then formatted the data for the story based on all of this input

Raintale took the input from Hypercane and rendered the final product with information supplied by MementoEmbed