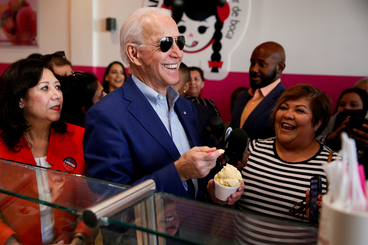 StoryGraph Biggest Story 2020-06-29 -- vice president mike pence (12), the new york times (12), troops afghanistan (10), to wear mask (8), social distancing (8)
---

---

---

---

---

---

---

---

---

---

---
Joe: GOP senators, speak out for our troops today

Joe Scarborough weighs in on new reporting that American troops in Afghanistan have been the target of some Taliban operations backed by Russia. Joe calls on Republican senators to speak out on the issue.
---

---

---

---

---

---

---

---

---

---

---

---

---
As the pandemic rages, Trump indulges his obsessions

With the pandemic exploding and setting record infection rates, President Donald Trump spent the weekend on his own often divisive obsessions, piling up new evidence for detractors who say he's not fit for office.
---

---
This story was constructed with the SHARI Process:
The StoryGraph Toolkit extracted URIs from the biggest story of the day from the StoryGraph service
Hypercane performed the following steps:

It accepted the list of original resource URIs from the output of the StoryGraph Toolkit, and queried the Memento Aggregator to find as many mementos as possible
For resources that were not already mementos, it submitted them to web archives with ArchiveNow
It analyzed all mementos to automatically discover the most frequent sumgrams and named entities present in the overall story
It analyzed all images in these mementos to automatically select the best image for the overall story
It then formatted the data for the story based on all of this input

Raintale took the input from Hypercane and rendered the final product with information supplied by MementoEmbed