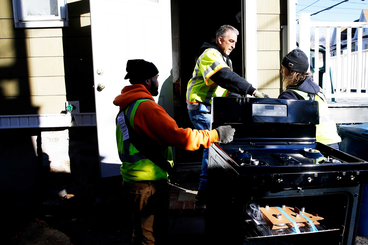 StoryGraph Biggest Story 2020-05-11 -- after recovering from a positive covid 19 test 313 nypd, tested positive for, vice president mike pence, coronavirus task force, the centers for disease control and prevention
---

---

---

---

---

---

---
When Will the Pandemic End? And How?

The infection has now penetrated the White House, where two aides have tested positive. Unemployment could climb above 20 percent. And states are grappling with when and how to reopen.
---

---

---

---

---

---

---

---

---

---

---

---

---

---

---

---

---

---
Vice President Pence to work remote after COVID-19 exposure

Vice President Mike Pence is taking the advice of the White House medical unit and plans to work remotely. Pence is reevaluating how he will be interacting with others after his press secretary tested positive for COVID-19. The vice president did not test positive for the virus and is taking precautions to avoid spread.
---

---

---

---
This story was constructed with the SHARI Process:
The StoryGraph Toolkit extracted URIs from the biggest story of the day from the StoryGraph service
Hypercane performed the following steps:

It accepted the list of original resource URIs from the output of the StoryGraph Toolkit, and queried the Memento Aggregator to find as many mementos as possible
For resources that were not already mementos, it submitted them to web archives with ArchiveNow
It analyzed all mementos to automatically discover the most frequent sumgrams and named entities present in the overall story
It analyzed all images in these mementos to automatically select the best image for the overall story
It then formatted the data for the story based on all of this input

Raintale took the input from Hypercane and rendered the final product with information supplied by MementoEmbed