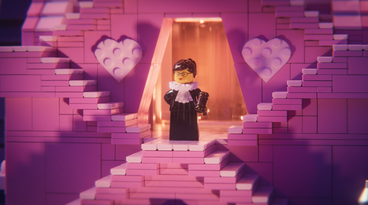 Summary of Wikipedia References for Ruth Bader Ginsberg
---
Pages displayed by permission of ABC-CLIO. Copyright.
---
Ginsburg, Ruth Bader | Federal Judicial Center

Born 1933 in Brooklyn, NYFederal Judicial Service: Judge, U.S. Court of Appeals for the District of Columbia CircuitNominated by Jimmy Carter on April 14, 1980, to a seat vacated by Harold Leventha...
---
By Linda K. Kerber By Linda K. Kerber August 1, 1993 On the first day of her confirmation hearings, Ruth Bader Ginsburg told the story of Gwendolyn Hoyt. Hoyt was convicted in 1957 of the murder of...
---
CONVENTIONAL ROLES HID A REVOLUTIONARY INTELLECT

First of three articles The riddle of Ruth Bader Ginsburg, President Clinton's nominee to the Supreme Court, is this: How do you square the staid, quiet, achingly precise legal scholar and judge wi...
---

---
Over Ginsburg's Dissent, Court Limits Bias Suits

The court ruled 5 to 4 that Lilly Ledbetter, the lone female supervisor at a tire plant in Gadsden, Ala., did not file her lawsuit against Goodyear Tire and Rubber Co. in the timely manner specifie...
---

---

---

---

---

---
Ginsburg says no plans to leave Supreme Court

After a period of dramatic change at the Supreme Court and in her personal life, Justice Ruth Bader Ginsburg is looking forward to being one of three women on the high court for the foreseeable future.
---

---

---

---

---

---

---

---
---
This story was constructed automatically by using Latent Dirichlet Allocation topic modeling and an updated version of the scoring function from AlNoamany's Algorithm. For more information about LDA and this scoring function, please consult:
We employed the DSA toolkit to tell this story with the following steps.
A script used Beautiful Soup to scrape the links from the Wikipedia article and filtered the links so that only mementos were returned
Hypercane selected the resources and generated the metadata for the story:

It first executed AlNoamany's Algorithm:

Clustered the mementos in each slice by Gensim's LDA implementation
Ranked the mementos in each cluster by the DSA scoring equation
Filtered each cluster for the highest ranking mementos
Ordered each memento by publication date

It analyzed all mementos to automatically discover the most frequent sumgrams and named entities present in the overall story
It analyzed all images in these mementos to automatically select the best image for the overall story
It then formatted the data for the story based on all of this input

Raintale took the input from Hypercane and rendered the final product with information supplied by MementoEmbed