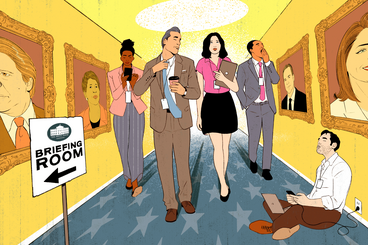 StoryGraph Biggest Story 2022-04-30 -- the biden administration (10), president joe biden (8), two years (6), the azovstal steel plant (6), russian forces (6)
---

---

---

---

---

---

---

---

---

---

---

---

---

---
READ: 82 texts between Sean Hannity and Mark Meadows

CNN has obtained 2,319 text messages that former President Donald Trump's White House chief of staff Mark Meadows sent and received between Election Day 2020 and President Joe Biden's January 20, 2021, inauguration. Meadows selectively provided these messages to the House select committee investigating the January 6, 2021, attack on the US Capitol.
---

---

---

---

---
January 6 Committee Leaks Sean Hannity's Text Messages to CNN

Another day, another leak from Pelosi's illegitimate January 6 Committee. The sham January 6 Committee leaked Fox News host Sean Hannity's text messages with Mark Meadows to CNN. The J6 panel leaked more than 80 text messages sent between Election Day 2020 and Inauguration Day. CNN reported: Former White House chief of staff Mark Meadows…
---
A Body Bag and a Sister in Denial

The war in Ukraine is so big that it has shaken the world. But for a sister looking for her missing older brother, it was reduced to a visit to a morgue.
---

---
Haddad dishes on more than brunch

The White House Correspondents' Dinner is often referred to as the "nerd prom." The weekend is stacked with events and among the frantic scramble for invitations, Tammy Haddad's garden brunch is one of the most popular. On this week's episode of Playbook Deep Dive, Playbook co-author Ryan Lizza looks at what goes on behind the scenes.
---

---

---
Jill Biden Biography a Total Flop, Sells 250 Copies in First Week

Jill Biden's biography was a total flop and only sold 250 copies in its first week on the market. According to far-left Politico, the dulling of the Biden White House isn't due to lack of talent in the press briefing room, but rather due to fulfillment of a central Biden promise: to beat Trump and…
---
This story was constructed with the SHARI Process:
The StoryGraph Toolkit extracted URIs from the biggest story of the day from the StoryGraph service
Hypercane performed the following steps:

It accepted the list of original resource URIs from the output of the StoryGraph Toolkit, and queried the Memento Aggregator to find as many mementos as possible
For resources that were not already mementos, it submitted them to web archives with ArchiveNow
It analyzed all mementos to automatically discover the most frequent sumgrams and named entities present in the overall story
It analyzed all images in these mementos to automatically select the best image for the overall story
It then formatted the data for the story based on all of this input

Raintale took the input from Hypercane and rendered the final product with information supplied by MementoEmbed