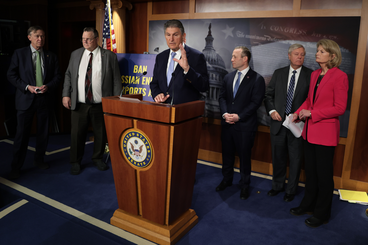 StoryGraph Biggest Story 2022-03-04 -- russia's invasion of ukraine (10), ukrainian president volodymyr (7), nuclear power plant (7), 03 03 (7), war ukraine (6)
---

---

---

---
One woman's weekend in a bomb shelter and her solo journey out of the embattled capital city.
---

---

---

---

---

---

---

---
Live updates: Russia invades Ukraine

Russia has ramped up assaults on key Ukrainian cities, as President Zelensky pleads for more international assistance and a second round of talks between Ukraine and Russia are set to take place. Follow here for live news updates from on the ground in Ukraine.
---

---
Conflict heads into a sixth day as Western leaders to try to put pressure on Russia.
---

---

---

---

---
Fire Erupts at Ukrainian Nuclear Power Plant (VIDEO)

Update: After initial reports of elevated levels of radiation detected near the plant, the International Atomic Energy Agency reports that the Ukraine regulator has not detected a change in radiation levels. ⚡️The International Atomic Energy Agency reports that the Ukraine regulator has not detected a change in radiation levels at the Zaporizhzhia Nuclear Power Plant…
---

---

---

---

---
This story was constructed with the SHARI Process:
The StoryGraph Toolkit extracted URIs from the biggest story of the day from the StoryGraph service
Hypercane performed the following steps:

It accepted the list of original resource URIs from the output of the StoryGraph Toolkit, and queried the Memento Aggregator to find as many mementos as possible
For resources that were not already mementos, it submitted them to web archives with ArchiveNow
It analyzed all mementos to automatically discover the most frequent sumgrams and named entities present in the overall story
It analyzed all images in these mementos to automatically select the best image for the overall story
It then formatted the data for the story based on all of this input

Raintale took the input from Hypercane and rendered the final product with information supplied by MementoEmbed