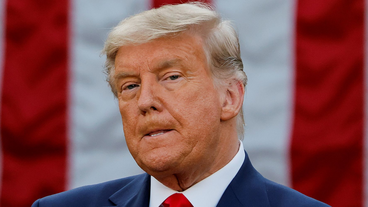 StoryGraph Biggest Story 2021-02-10 -- trump's second impeachment trial (21), house impeachment managers (17), bill cassidy (12), sen bill (11), bruce castor (11)
---

---

---

---

---
HuffPost is now a part of Verizon Media

HuffPost is part of Verizon Media. We and our partners will store and/or access information on your device through the use of cookies and similar technologies, to display personalised ads and conte...
---

---

---
HuffPost is now a part of Verizon Media

HuffPost is part of Verizon Media. We and our partners will store and/or access information on your device through the use of cookies and similar technologies, to display personalised ads and conte...
---
Trump rages as Senate votes his second impeachment is constitutional

After House impeachment managers opened Trump's second impeachment trial with disturbing and compelling video evidence of the Capitol Hill riot, the Senate ultimately upheld that the impeachment trial against Trump is constitutional. MSNBC's Chief Legal Correspondent recaps the first day of the trial, noting 6 Republicans voted to affirm the trial's constitutionality.
---

---

---

---

---
House managers to make visceral case against Trump

The House impeachment managers begin their two-day presentation Wednesday looking to convince skeptical Republican senators that former President Donald Trump was responsible for the deadly January 6 riot at the US Capitol where insurrectionists attacked the Capitol and disrupted the peaceful transfer of power.
---

---

---

---

---

---

---

---
HuffPost is now a part of Verizon Media

HuffPost is part of Verizon Media. We and our partners will store and/or access information on your device through the use of cookies and similar technologies, to display personalised ads and conte...
---

---

---

---
This story was constructed with the SHARI Process:
The StoryGraph Toolkit extracted URIs from the biggest story of the day from the StoryGraph service
Hypercane performed the following steps:

It accepted the list of original resource URIs from the output of the StoryGraph Toolkit, and queried the Memento Aggregator to find as many mementos as possible
For resources that were not already mementos, it submitted them to web archives with ArchiveNow
It analyzed all mementos to automatically discover the most frequent sumgrams and named entities present in the overall story
It analyzed all images in these mementos to automatically select the best image for the overall story
It then formatted the data for the story based on all of this input

Raintale took the input from Hypercane and rendered the final product with information supplied by MementoEmbed