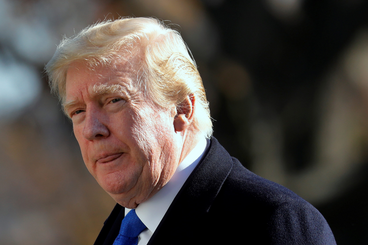 StoryGraph Biggest Story 2021-01-06 -- raphael warnock (20), president elect joe biden (19), kelly loeffler (19), jon ossoff (19), president-elect joe biden (18)
---

---

---

---

---

---

---

---
HuffPost is now a part of Verizon Media

HuffPost is part of Verizon Media. We and our partners will store and/or access information on your device through the use of cookies and similar technologies, to display personalised ads and conte...
---

---

---

---

---

---
Pence informed Trump that he can't block Biden's win

Vice President Mike Pence on Tuesday told President Donald Trump that he does not have the authority to block certification of President-elect Joe Biden's win when Congress meets to count electoral votes, sources told CNN.
---

---

---

---

---

---

---

---

---

---

---

---

---

---

---

---

---
SKETCHY: CNN and ABC News Remove 5,000 Perdue Votes During Live Broadcasts (VIDEOS)

Multiple people captured videos of the moment that CNN and ABC News removed 5,000 votes from David Perdue in the Georgia senate race. Perdue's vote tally went from 2,130,535 down to 2,125,535. 5000 votes disappeared for Purdue ? Happened Live pic.twitter.com/WhKxP0kgjK — Co Ved NINE TEEN (@Antifearmnger) January 6, 2021 The vote count total change…
---

---

---
HuffPost is now a part of Verizon Media

HuffPost is part of Verizon Media. We and our partners will store and/or access information on your device through the use of cookies and similar technologies, to display personalised ads and conte...
---
Warnock wins Georgia Senate election, NBC News projects

NBC News has projected a win for Democrat Rev. Raphael Warnock in the race for one of Georgia's Senate seats, as he defeats GOP Sen. David Perdue. The Senate runoff between Jon Ossoff and incumbent Republican Sen. Kelly Loeffler remains too close to call.
---
The new European data protection law requires us to inform you of the following before you use our website: We use cookies and other technologies to customize your experience, perform analytics and...
---

---

---

---

---
***Live Updates***Georgia Senate Runoff Results

Stay tuned to Breitbart News for live updates of the Georgia Senate runoff elections. Democrats Raphael Warnock and Jon Ossoff are trying to unseat Republican Senators Kelly Loeffler and David Perdue. All times Eastern. | 2020 Election
---
This story was constructed with the SHARI Process:
The StoryGraph Toolkit extracted URIs from the biggest story of the day from the StoryGraph service
Hypercane performed the following steps:

It accepted the list of original resource URIs from the output of the StoryGraph Toolkit, and queried the Memento Aggregator to find as many mementos as possible
For resources that were not already mementos, it submitted them to web archives with ArchiveNow
It analyzed all mementos to automatically discover the most frequent sumgrams and named entities present in the overall story
It analyzed all images in these mementos to automatically select the best image for the overall story
It then formatted the data for the story based on all of this input

Raintale took the input from Hypercane and rendered the final product with information supplied by MementoEmbed