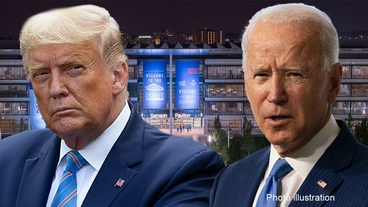 StoryGraph Biggest Story 2020-10-16 -- vice president joe biden (36), town hall (36), savannah guthrie (19), biden said (19), george stephanopoulos (18)
---

---

---

---

---

---

---

---

---
Trump reveals new details about his Covid symptoms, testing

Rachel Maddow reviews some of the news Donald Trump made in an NBC News town hall in revealing new details about the extent of his Covid-19 symptoms and dodging whether he actually took a Covid test on the day of the first presidential debate with Joe Biden.
---

---

---

---

---

---

---

---

---

---

---

---

---

---

---

---

---

---

---

---
***Live Updates*** Joe Biden Faces Voters in PA Town Hall

Former Vice President Joe Biden will participate in ABC's town hall event at the National Constitution Center in Philadelphia, Pennsylvania, on Thursday evening. Stay tuned to Breitbart News for live updates. All times Eastern. | 2020 Election
---

---

---

---

---

---

---

---

---

---

---
5 takeaways from the dueling Biden and Trump town halls

On ABC, Democratic presidential nominee Joe Biden was explaining his plan to raise taxes on people making more than $400,000 per year. On NBC, President Donald Trump was equivocating about the existence of a satanic cult of pedophiles.
---

---
Biden draws sharp contrast with Trump in low-key town hall

Former Vice President Joe Biden expressed regret for his past support of a controversial crime bill and vowed to articulate a clear position on whether to expand the size of the Supreme Court during a low-key town hall on Thursday.
---

---

---

---
This story was constructed with the SHARI Process:
The StoryGraph Toolkit extracted URIs from the biggest story of the day from the StoryGraph service
Hypercane performed the following steps:

It accepted the list of original resource URIs from the output of the StoryGraph Toolkit, and queried the Memento Aggregator to find as many mementos as possible
For resources that were not already mementos, it submitted them to web archives with ArchiveNow
It analyzed all mementos to automatically discover the most frequent sumgrams and named entities present in the overall story
It analyzed all images in these mementos to automatically select the best image for the overall story
It then formatted the data for the story based on all of this input

Raintale took the input from Hypercane and rendered the final product with information supplied by MementoEmbed