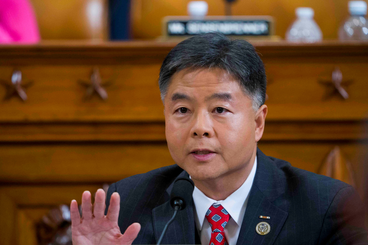 StoryGraph Biggest Story 2020-06-27 -- vice president mike pence (10), the white house coronavirus task force (9), anthony fauci (9), wearing masks (8), to wear masks (8)
---

---

---
Pelosi: Trump not wearing a mask is 'cowardly'

Speaker Nancy Pelosi (D-Calif.) accused President Trump of being "cowardly" for not wearing a mask amid the ongoing coronavirus pandemic, and said she would support a policy to make wearing the face coverings mandatory in public.
---

---
U.S. Hits Another Record for New Coronavirus Cases

More than 45,000 new cases in the United States were reported on Friday, the third consecutive day with a record total. India's caseload surged past 500,000, as global infections approached 10 million.
---

---

---

---

---

---

---

---

---
This story was constructed with the SHARI Process:
The StoryGraph Toolkit extracted URIs from the biggest story of the day from the StoryGraph service
Hypercane performed the following steps:

It accepted the list of original resource URIs from the output of the StoryGraph Toolkit, and queried the Memento Aggregator to find as many mementos as possible
For resources that were not already mementos, it submitted them to web archives with ArchiveNow
It analyzed all mementos to automatically discover the most frequent sumgrams and named entities present in the overall story
It analyzed all images in these mementos to automatically select the best image for the overall story
It then formatted the data for the story based on all of this input

Raintale took the input from Hypercane and rendered the final product with information supplied by MementoEmbed