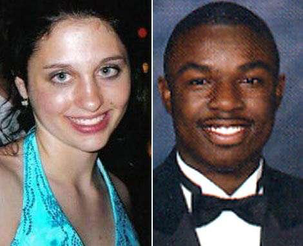 Archive-It Collection 694: April 16 Archive
---

---

---
Virginia Tech Shooting - News - The New York Times

Web Resources About School Violence Teaching Resources From The New York Times Learning Network The Why FilesFunded in part by the National Science Foundation and produced by the graduate school of...
---

---

---

---

---

---
33 dead in Va. Tech shootings - USATODAY.com

TRAGEDY AT VIRGINIA TECHFull coverage: Latest news and in-depth reports Probe: Panel holds its first meeting | Campus swept for clues | AudioAt VT: Students brave return | Continuing stress feared ...
---
Virginia Tech Shootings (washingtonpost.com)

911 Calls Detail Horror of Norris Hall Almost as soon as Seung Hui Cho entered 19-year-old Emily Haas's classroom and began his deadly rampage in Norris Hall, Haas called Va. Tech police, sparking ...
---
---
This story was constructed automatically by using an updated version of AlNoamany's Algorithm. For more information about how this algorithm was developed, how it works, and its evaluation, please consult:
Y. AlNoamany, M. C. Weigle, and M. L. Nelson, "Generating Stories From Archived Collections," in Proceedings of the 2017 ACM on Web Science Conference, pp. 309–318, ACM Press, 2017. https://doi.org/10.1145/3091478.3091508.
Y. AlNoamany, M. C. Weigle, and M. L. Nelson, " Stories From the Past Web," Tech. Rep. 1705.06218, May, 2017. https://arxiv.org/abs/1705.06218.
We employed the DSA toolkit to tell this story with the following steps.
Hypercane selected the resources and generated the metadata for the story:

It first executed AlNoamany's Algorithm:

Discovered the Memento TimeMaps for the collection
Analyzed these TimeMaps and reported the memento URI-Ms that were on-topic
Filtered the content of those URI-Ms to find non-duplicates
Filtered the content of those URI-Ms to find English language documents
Sliced the collection by memento-datetime
Clustered the mementos in each slice by Simhash distance
Ranked the mementos in each cluster by a ranking equation
Filtered each cluster for the highest ranking mementos
Ordered each memento by publication date

It used Archive-It Utilities to extract all metadata from the collection, such as who created the collection and the collection's name
It analyzed all mementos to automatically discover the most frequent sumgrams and named entities present in the overall story
It analyzed all images in these mementos to automatically select the best image for the overall story
It then formatted the data for the story based on all of this input

Raintale took the input from Hypercane and rendered the final product with information supplied by MementoEmbed